I visted the Bass Pro Shops in San Jose (Part 1)
Hello. I'm Kanata. Today is Christmas Eve, but I have nothing to do so I visited a fishing gear store in San Jose called "Bass Pro Shops".
This shop is very big! Not only fishing tools, but also camping and hunting goods are placed. I think it is probably the largest outdoor shop in the Bay area, California.
The appearance of the shop looks like this. Because I took a picture in the evening, it was a litte bit dark…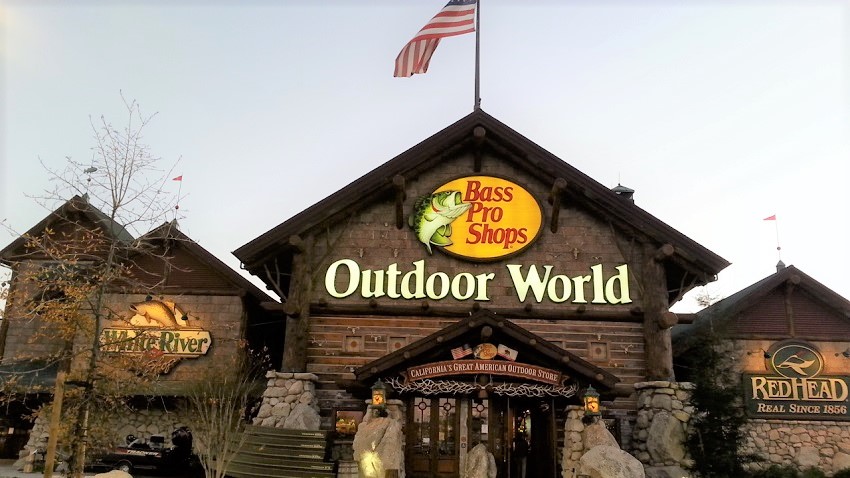 Entering the lodge style entrance, Christmas tree welcomes you.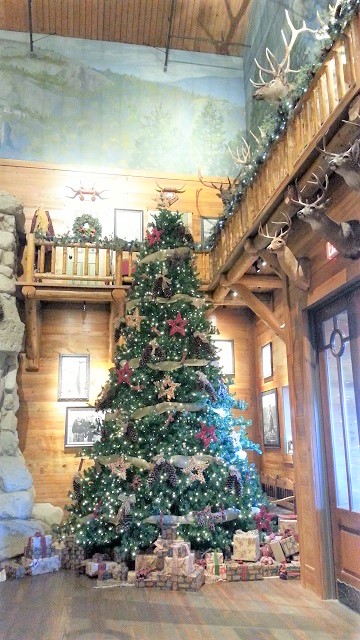 There are many fishes on the wall of entrance…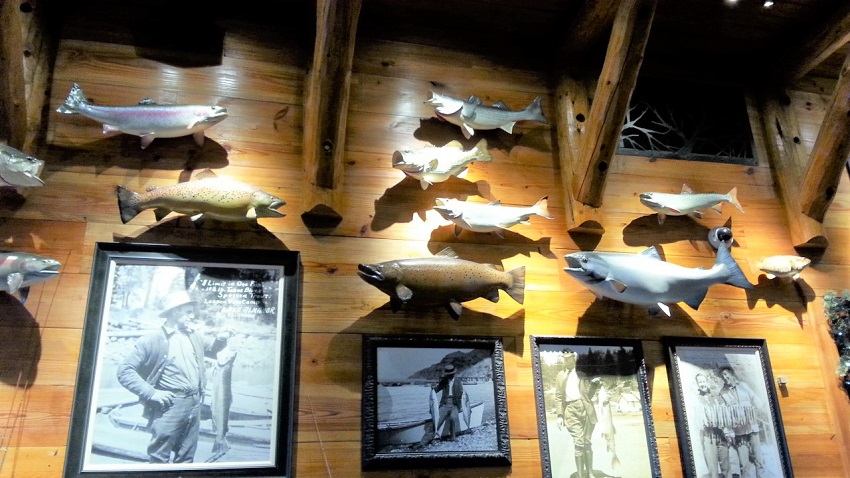 Buffaloes are also in the main aisle. As you can see, because today is Christmas Eve, there are no many people in the shop. Lucky not to be crowded 🙂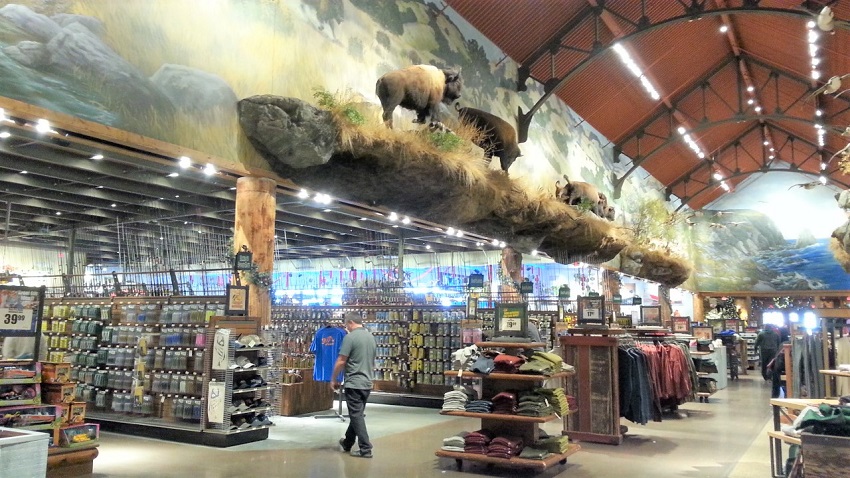 There is a waterfall at the end of the main aisle. Fishes in the big aquarium is real. I feel admiring to create such an atmosphere in side the shop! It makes me want to go fishing!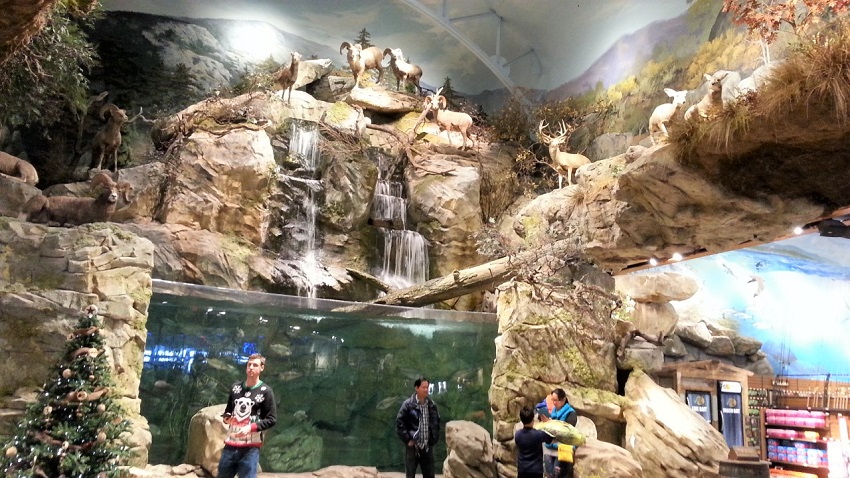 This is a fly fishing section. Even though the shop's name is "Bass Pro Shop", it is not limited for bass fishing,  there are many kinds of fishing gears.
Many kinds of fishes are on the wall.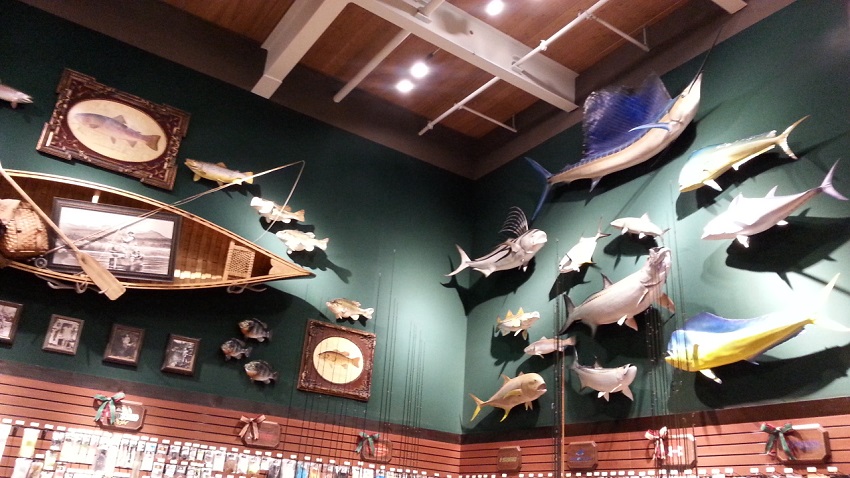 The main booth of fishing looks like this.  Also, as for rods and clothes, many items of the "Bass Pro Shop" private brands are placed.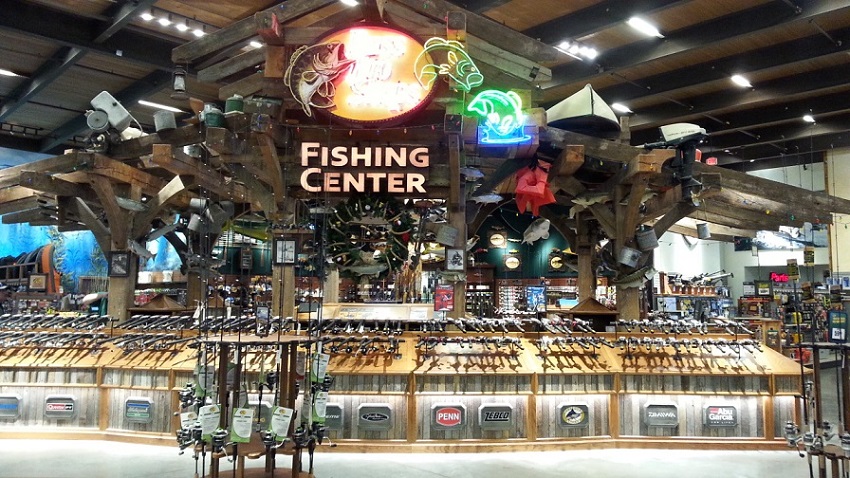 Next time, I will report on fishing goods sold in the store.  🙂