"Jack Smelt" Fishing Coyote Point in San Francisco Bay

Hi, I'm Kanata. As it got warmer, I went fishing at Coyote Point. This place is one of the parks managed by San Mateo County. In this park there are barbecue places, a marina, a golf course. Also there are some public restroom close to shore.
Here is the official web site of Coyote point marina.
http://parks.smcgov.org/coyote-point-marina
Crossing the marina and going out to San Francisco Bay, there is a breakwater. You can fish there.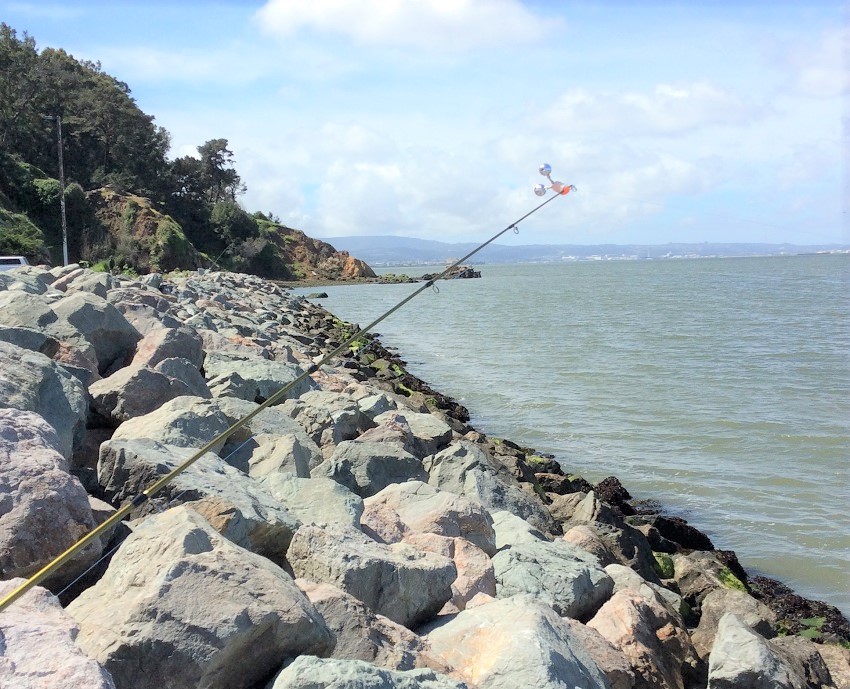 Also, because the San Francisco International Airport (SFO) is close from here, you can see planes at a short distance.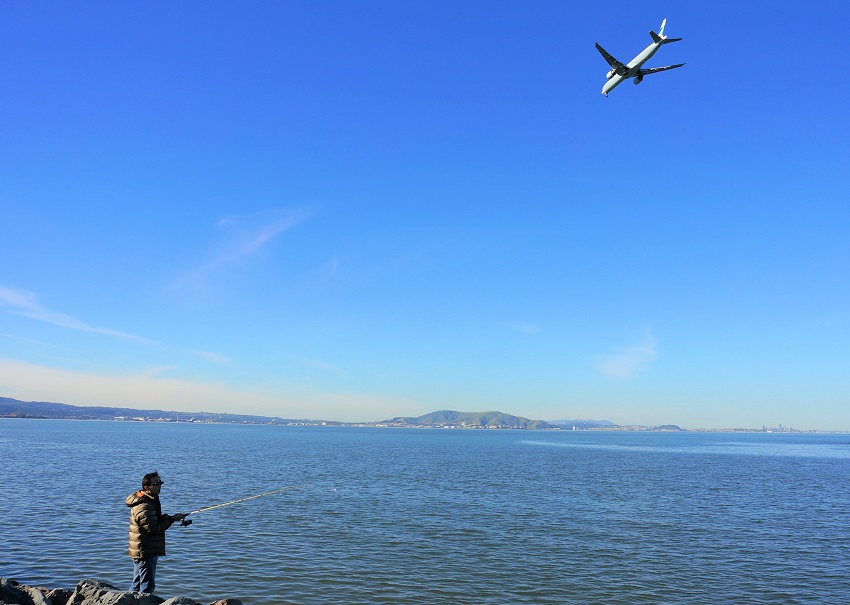 Well, I'm wondering what kind of fish I can catch here… I googled it beforehand, but I couldn't any information about this place. So at first, I start fishing with snare for flatfish. A bait is a shrimp. I start fishing at 12:00 lunch time. I wish fishes are having lunch.
According to a tide information, the high tide time in bay area is 12:30. Good time!
10 minutes is past from the beginning of fishing, I caught this fish! It looks like herring. The total length is about 25cm.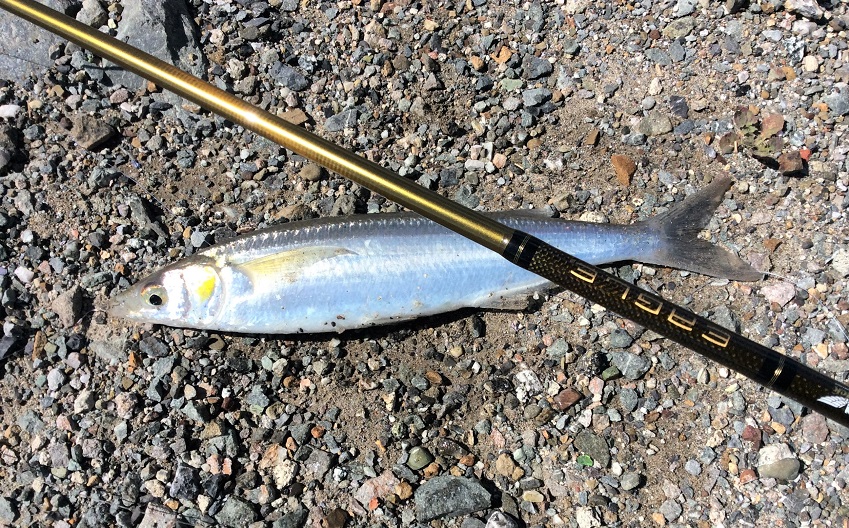 After all, I fished for three hours and I caught 4 fishes like this. The lagest one was 30cm. 🙂
Afterward, I checked the name of the fish.  It is called "Jack Smelt".
Hello Jack!  You are the first fish I caught after I moved to California.