Hiking in Mori Point ( Pacifica, California )

Enjoying the heat? I'm Kanata.
Today, I went to Mori Point in Pacifica, CA. I hoped the spring flowers were still blooming this weekend.
Also since the temperature was high today, I did not feel cold even along the windy coast.
The place is here.

Zoom in the map, Mori Point has some trails like this. The course I hiked today is described in red. It is a easy scenic course. The start point is a parking lot of calera valley. And  the goal is a cape of Mori Point.
As soon as I got the parking lot, I started my hike. Because the fog was still thick, it was a little be dark. But I didn't care!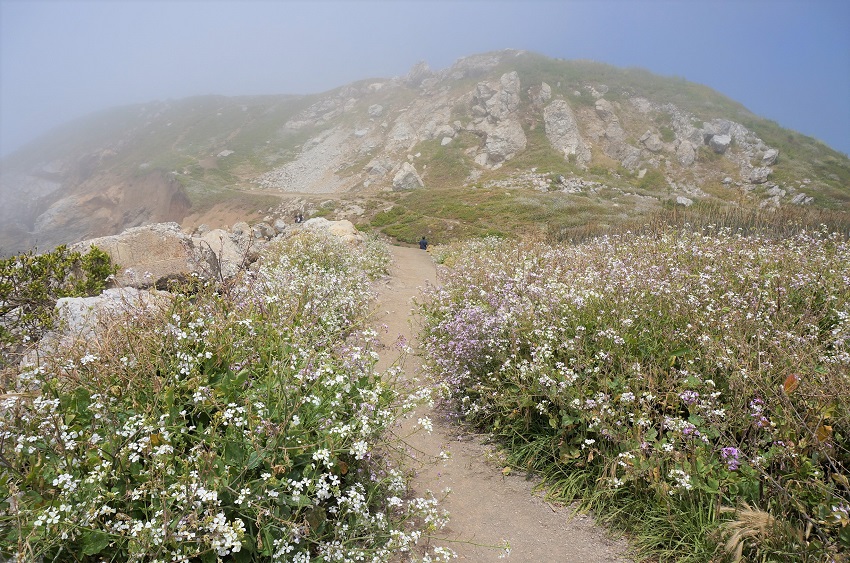 I hit the river… Apparently, I seem to have taken wrong way…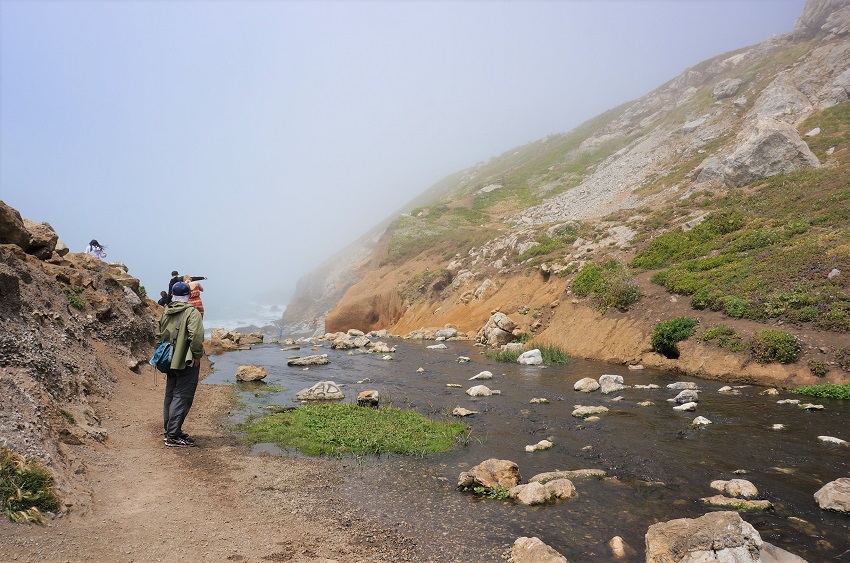 Anyway, The correct trail course is this one.  At the beginning of this course, it is paved. Flowers are blooming on both sides.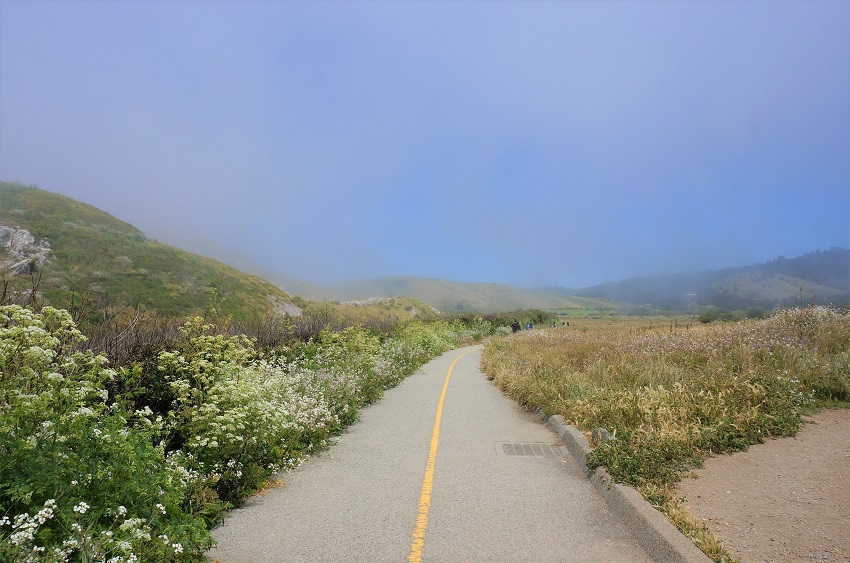 Flowers like a yellow cosmos.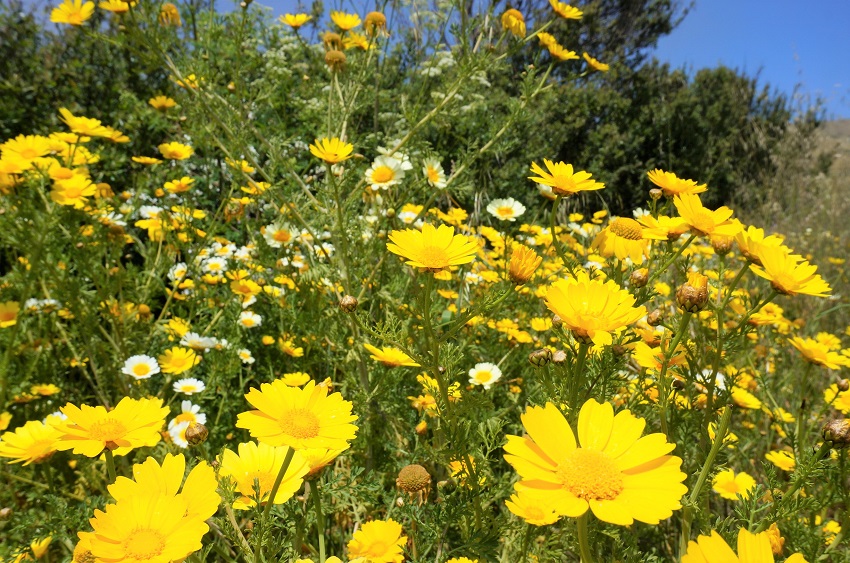 As we went further, the pavement disappeared.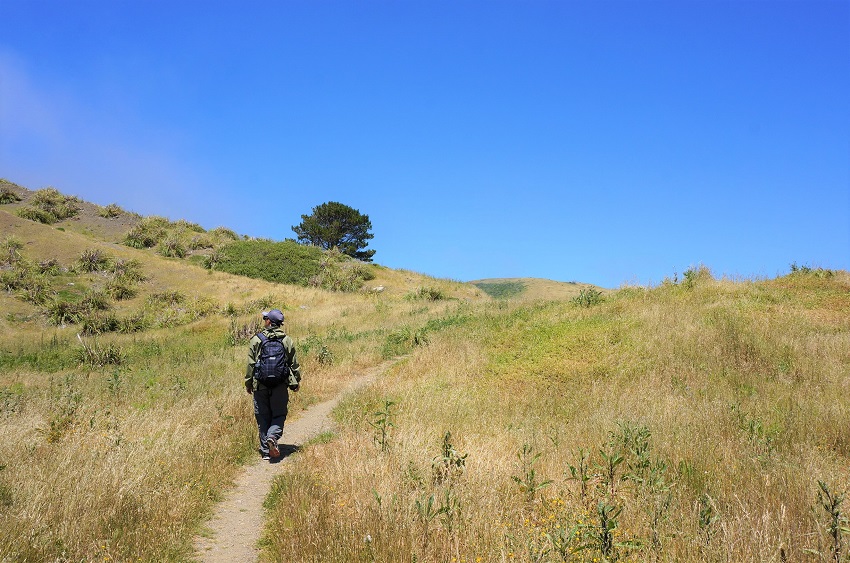 Went further, we needed to climb the hill. It was a bit tough.  The fog cleared up little by little.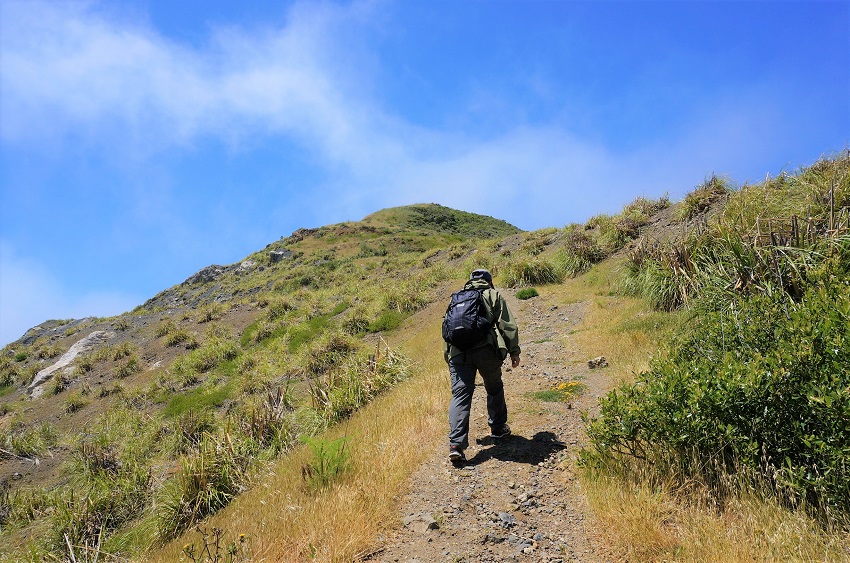 I climbed the hill and could see the sea. The picture shows the sea on the south.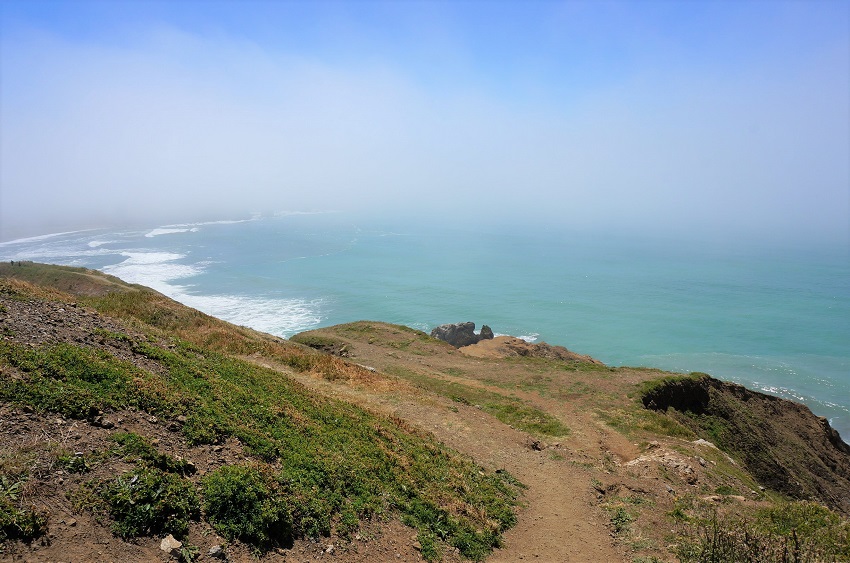 This is the north side.  I could see the goal that is the misty edge of cape.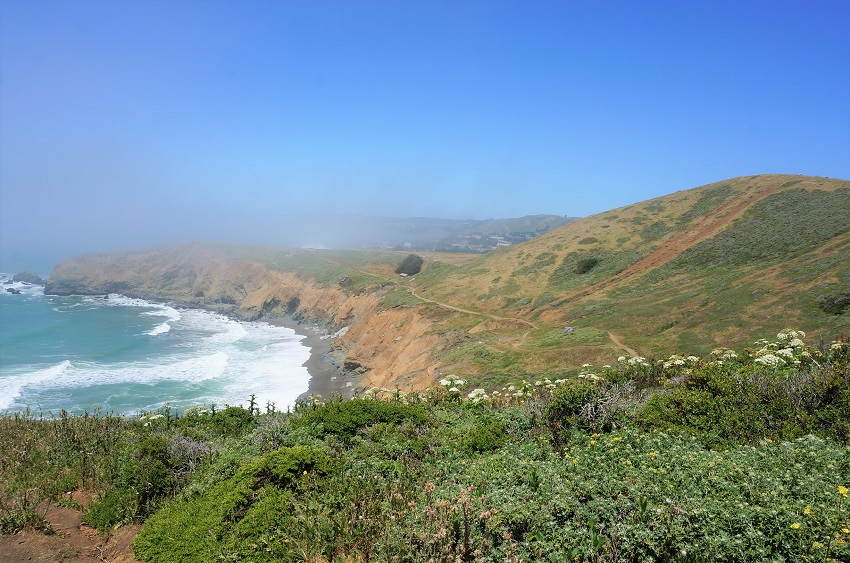 Resuming my hike. It was nice day!
Threre were beautiful flowers.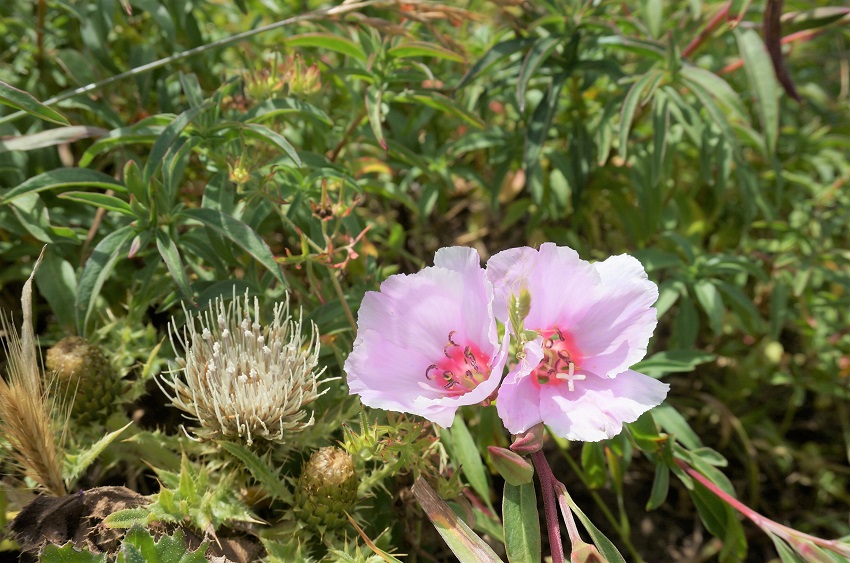 California poppy.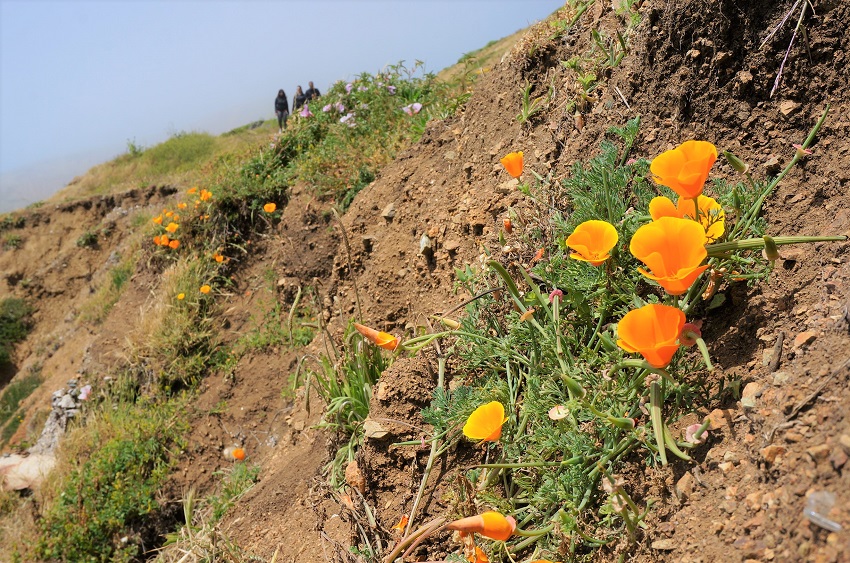 About 30 minutes later since I started hiking, I arrived at the destination.
The sea seen from the cape is very beautiful!!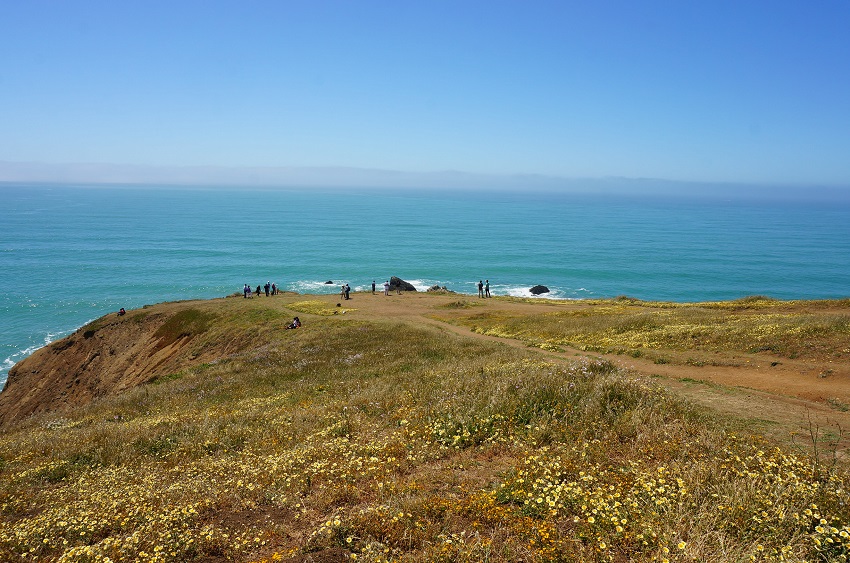 The scenery from here is like this. It shows south side.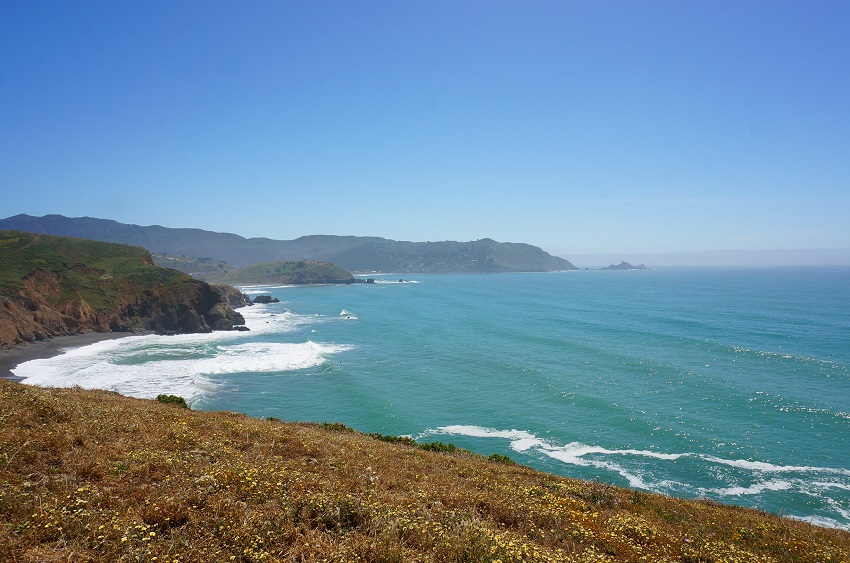 This picture shows north side.  You can see the Pacifica municipal pier in this picture. After this hiking, I fished at the pier, but I will introduce it on another articles.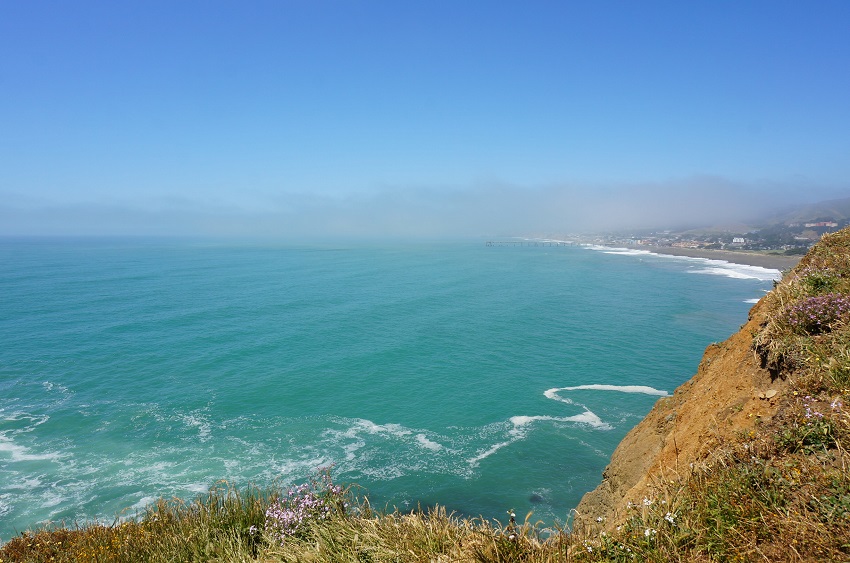 After taking a break for a while here, I returned on my way.
Went down the hill and back to the parking lot.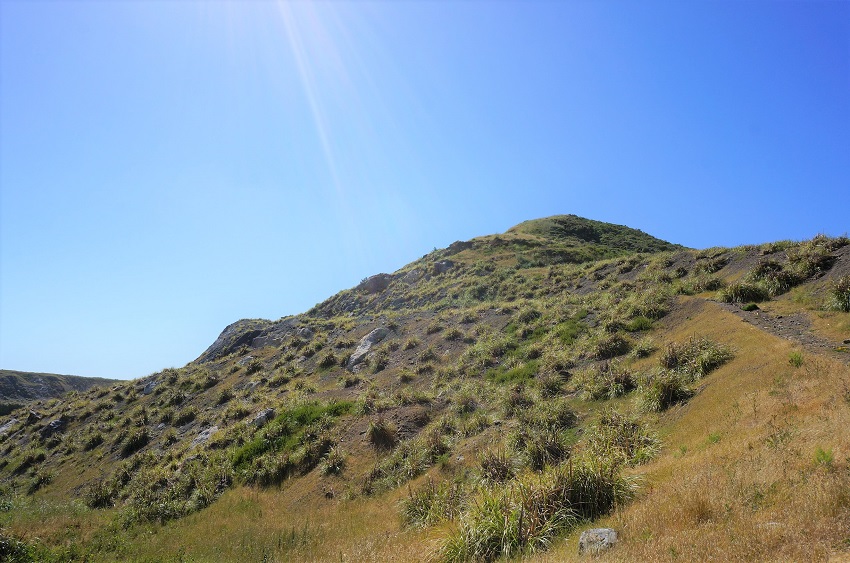 Great hiking in Mori Point! (^-^)