Try Trout Fishing at Lake Chabot! East Bay California

Today, I went to Lake Chabot for picnics and trout fishing. The location is here, in East Bay. If you live in Peninsula, you can go there through San Mateo Bridge.
This picture shows that we were going to go across to San Mateo Bridge by car. It looks like cars seems to fly to the sky..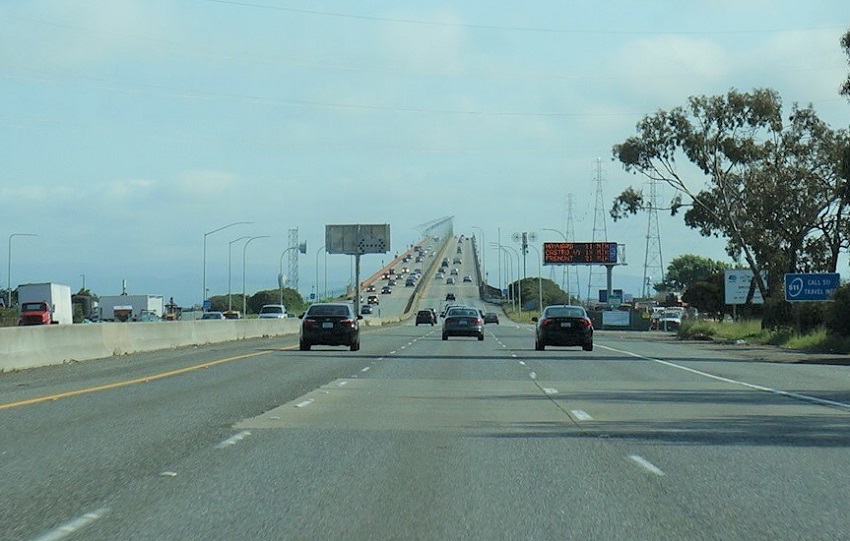 We will arrive the destination soon.  After we climbed this hill, we got to Late Chabot.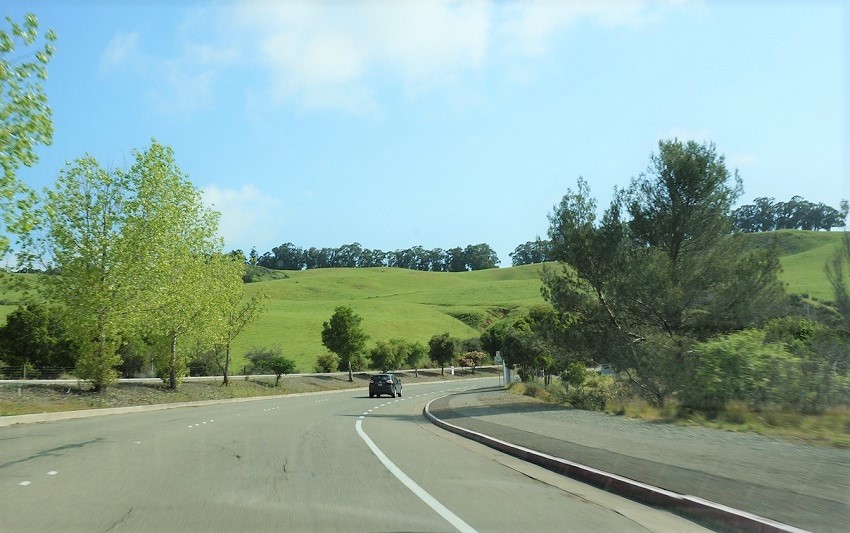 We arrived.  The picture is scenery from the terrace of the marina cafe. At this cafe, you can buy a California fishing license and a permit to catch fish at Lake Chabot.
Because I have already had an annual fishing license, I purchased only a one-day permit.
Be careful, if you want to buy fishing license, you need an ID card such as driver's license. My wife did not have any ID with her at that time, she could not buy one day license. It is too tragic…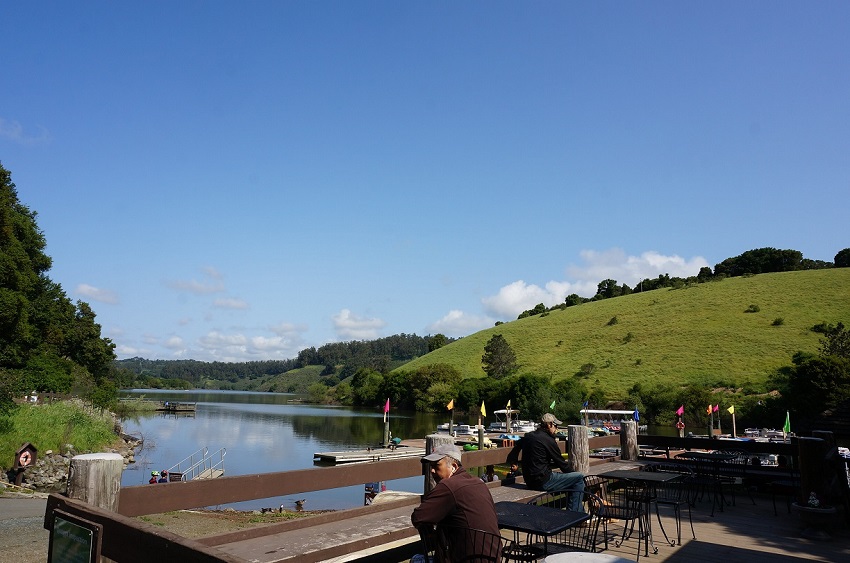 Also, you can rent a boat at the marina. According to the price list on the wall, the motorized 2 hosepower boat was $55 a day.
I wanted to borrow it , but because my wife tend to get seasick,  so I didn't borrow it and tried to fish from shore.
I  walk the trail to look for fishing points.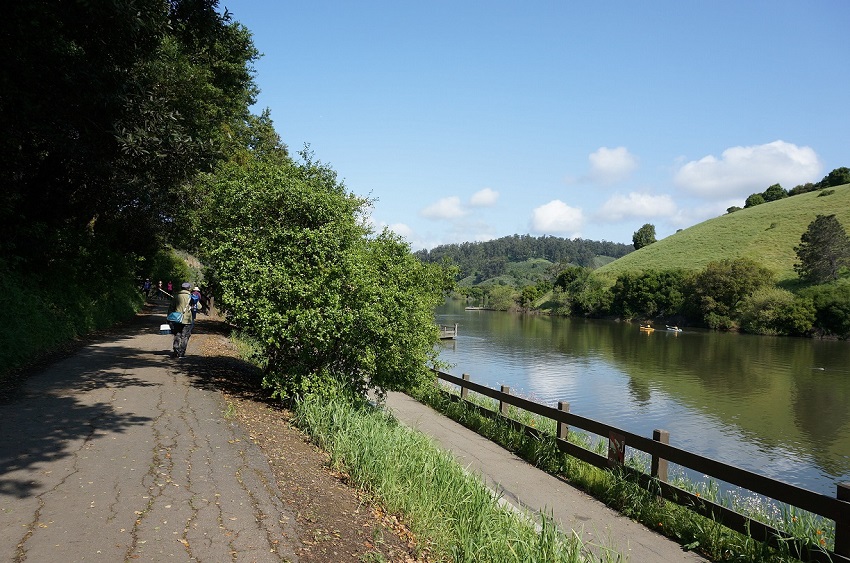 I found out a good point! I started fishing here.
At first, I try top water, and gradually check deep parts.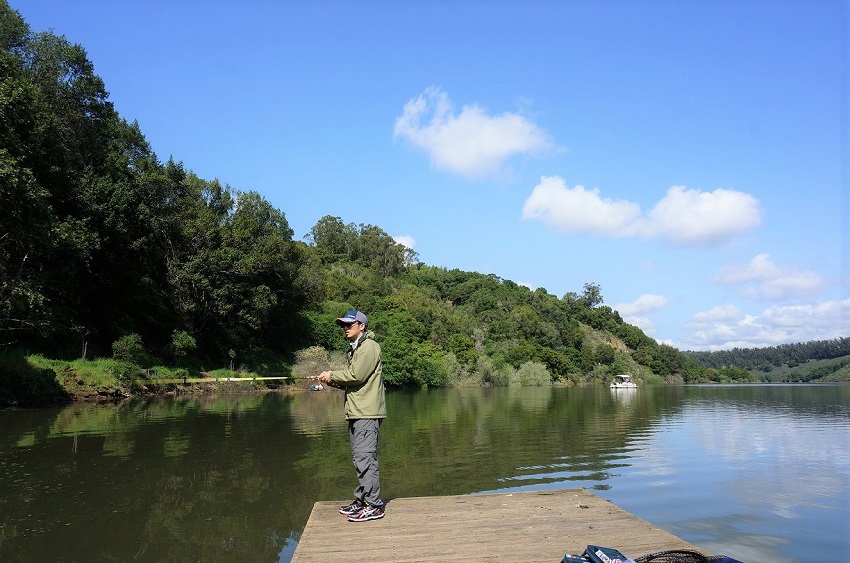 Cast! Cast! Cast!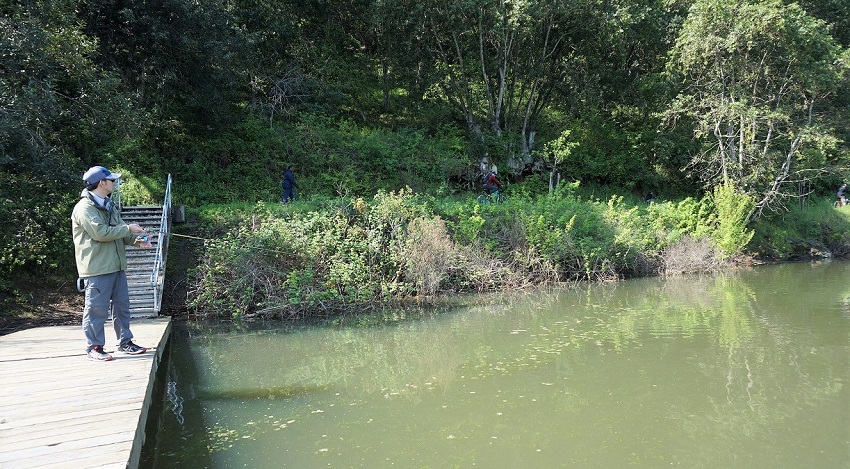 Cast! Reel! Cast!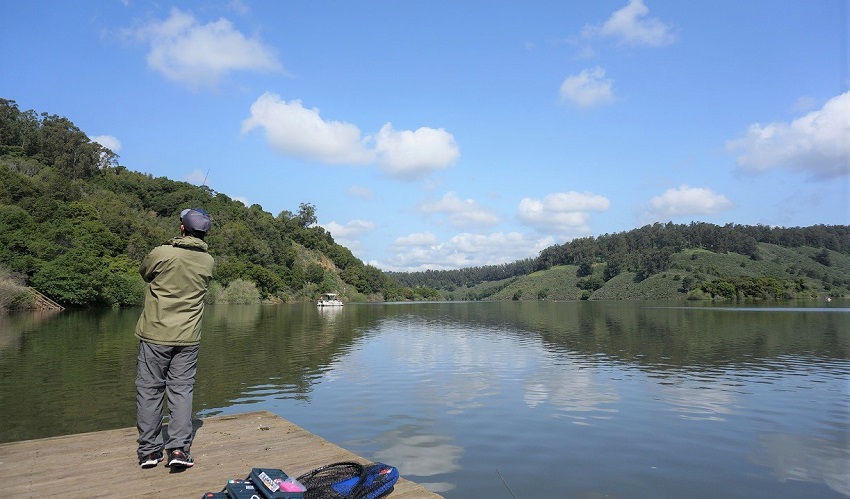 I also changed lure to spoons, spinners, worms, but there is no sign of fishes…
Only birds are there…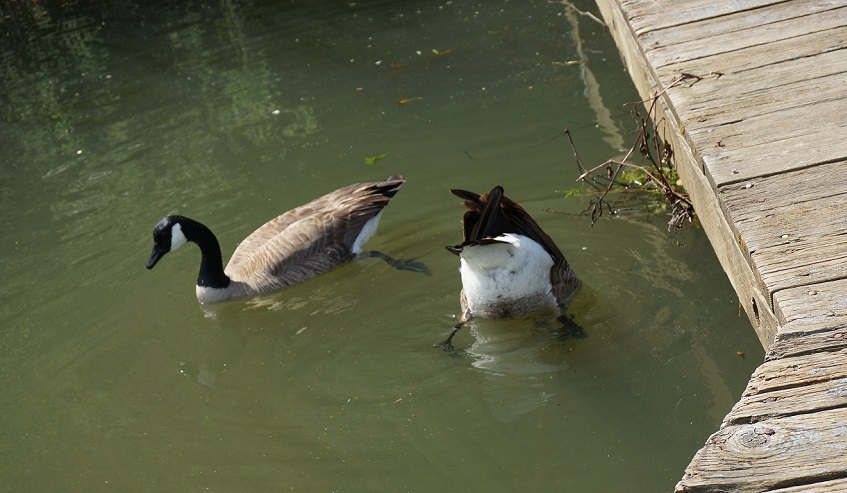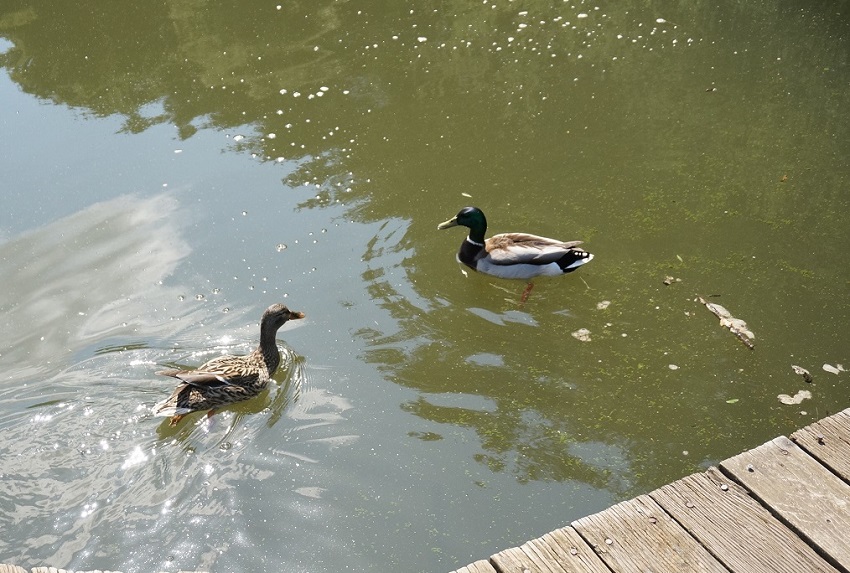 Then, time is up…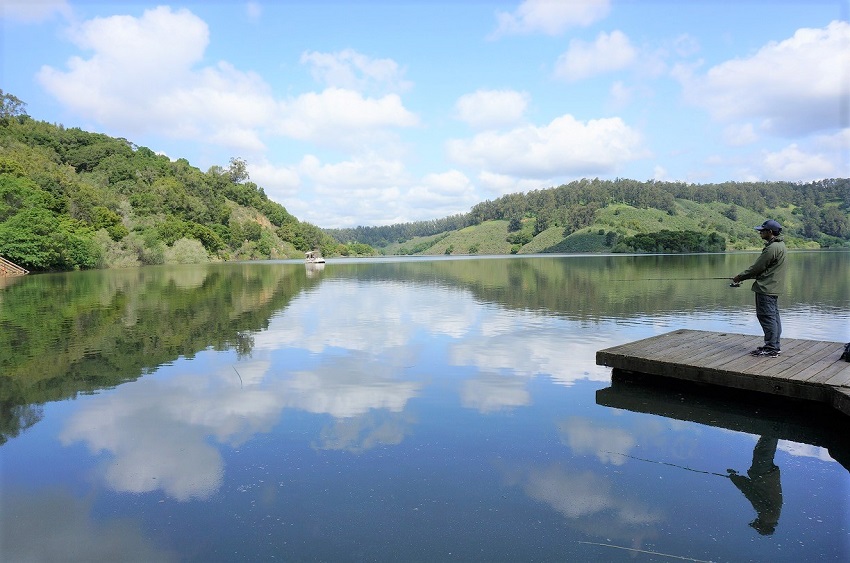 Today, I got skunked… I think because today's max temperature is only 60F, fishes might be slow.
I will try again when it will be a little warmer.  (^-^)