I went to DICK'S at Serramonte Center in Bay Area.

How's it going? I'm Kanata. Today, I went to DICK'S in the Serramonte shopping center to buy fishing tackels. The shopping mall is located in Daly City.  It is not such a big mall, but the shop of DICK'S is not small. The place is here,
If you zoom up the map, you can see the DICK'S in the mall like this,

There are two entrances from the outside parking lot and on the inside of the mall.
This is the entrance from the inside of the mall.
The fishing tool department is on 2nd floor.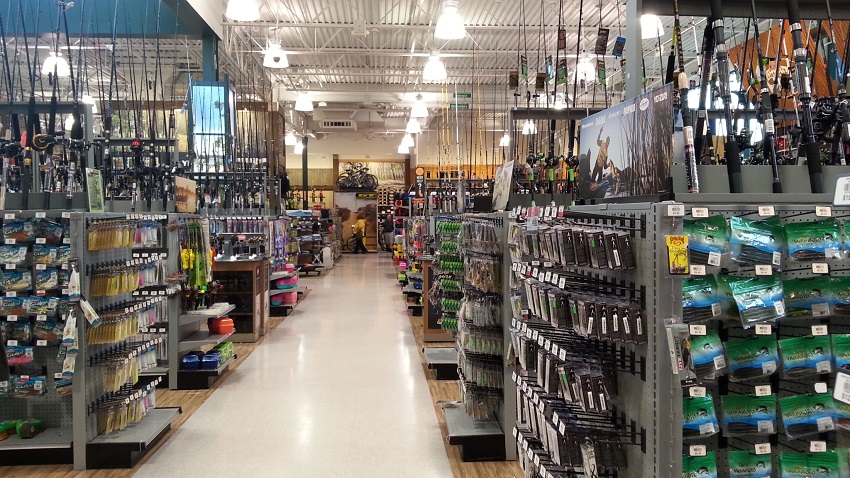 There are enough kinds of rods. It seems that ultra-high grade items such as tens thousans of yen(over several hundreds US dollers) rods  or more than one hundred thousand yen (one thousand dollers) reels as you can see in Japanese shops are not placed.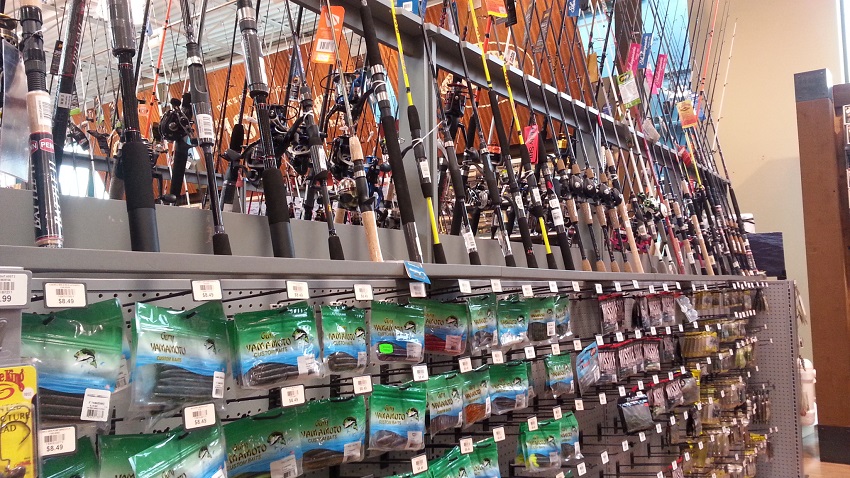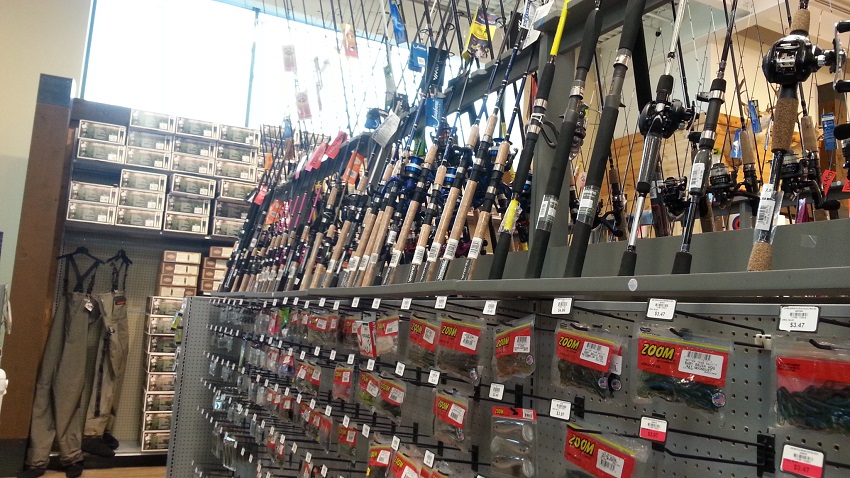 The reels section looks like this.  Most of them are reasonable. You can get SHIMANO's reel with less than $100.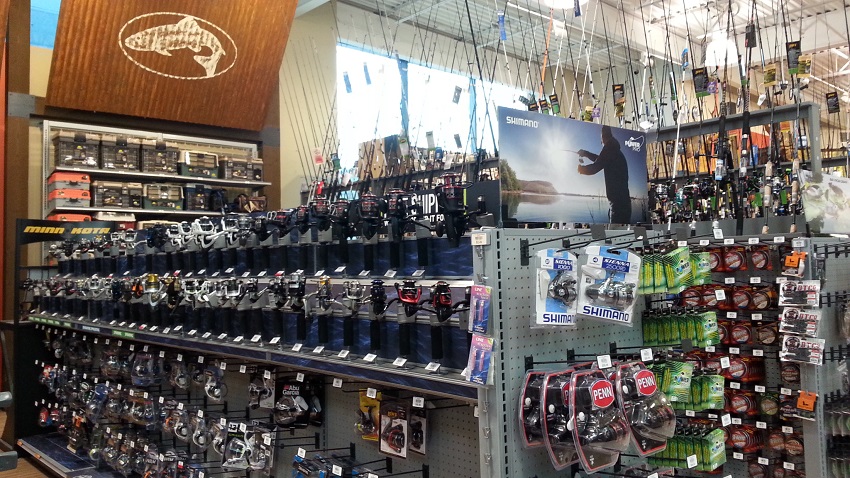 I found interesting lures. This mouse and…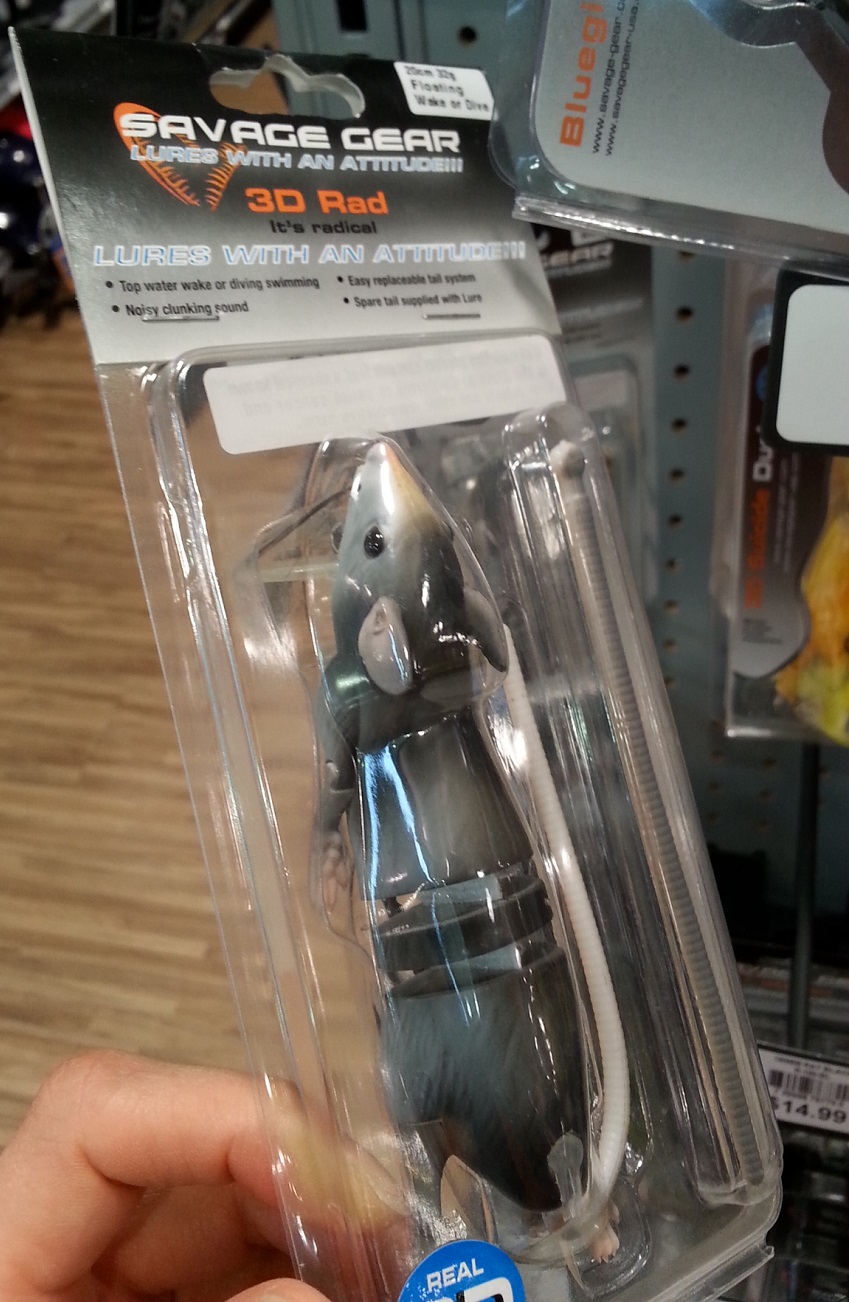 A duck.  Can fishes eat duck? I felt a little bit fear..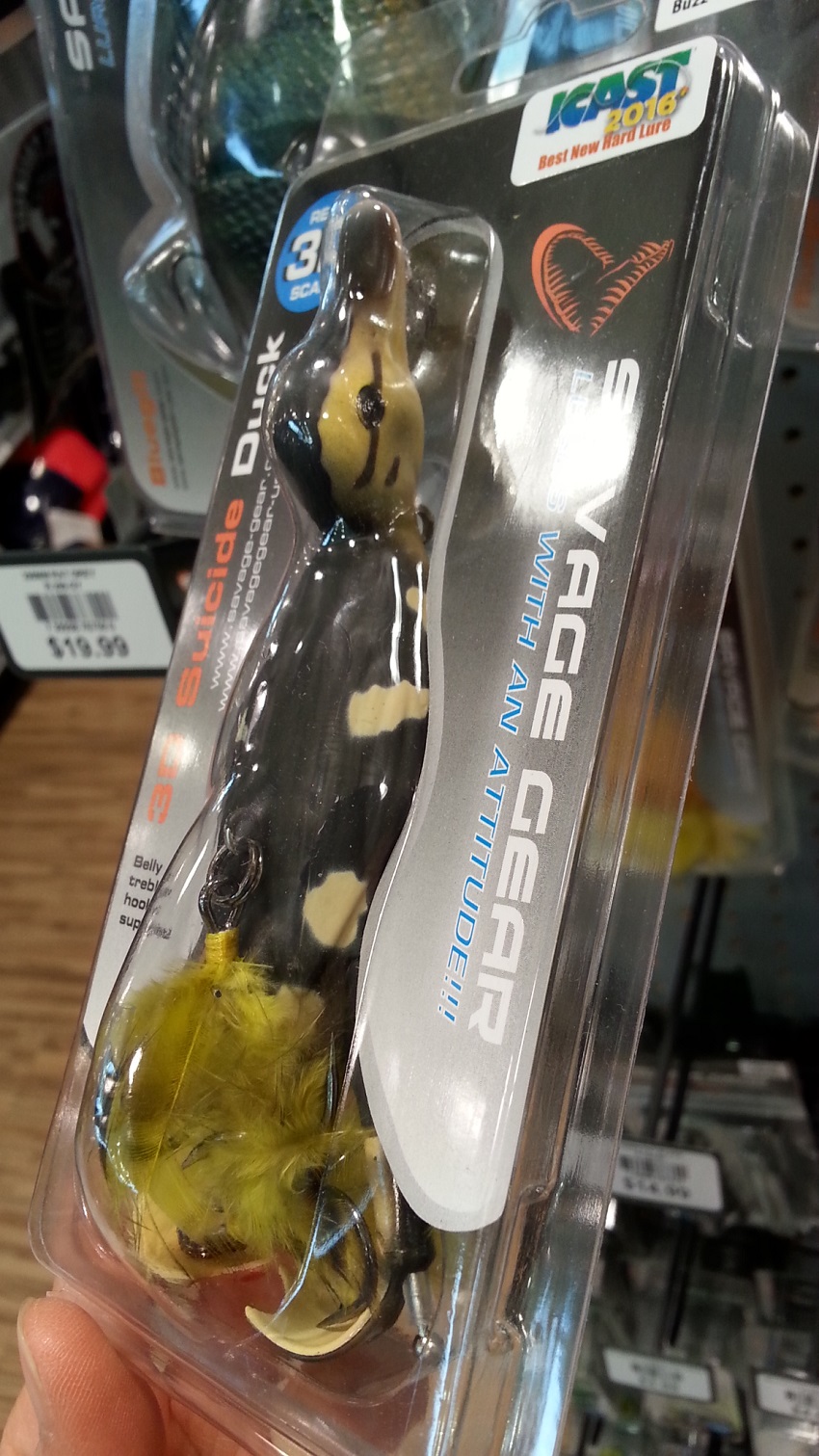 Regarding fishing hooks, not only on this shop, I often see this kind of hooks "EAGLE CLAW".
It may be one of the major brand of hooks.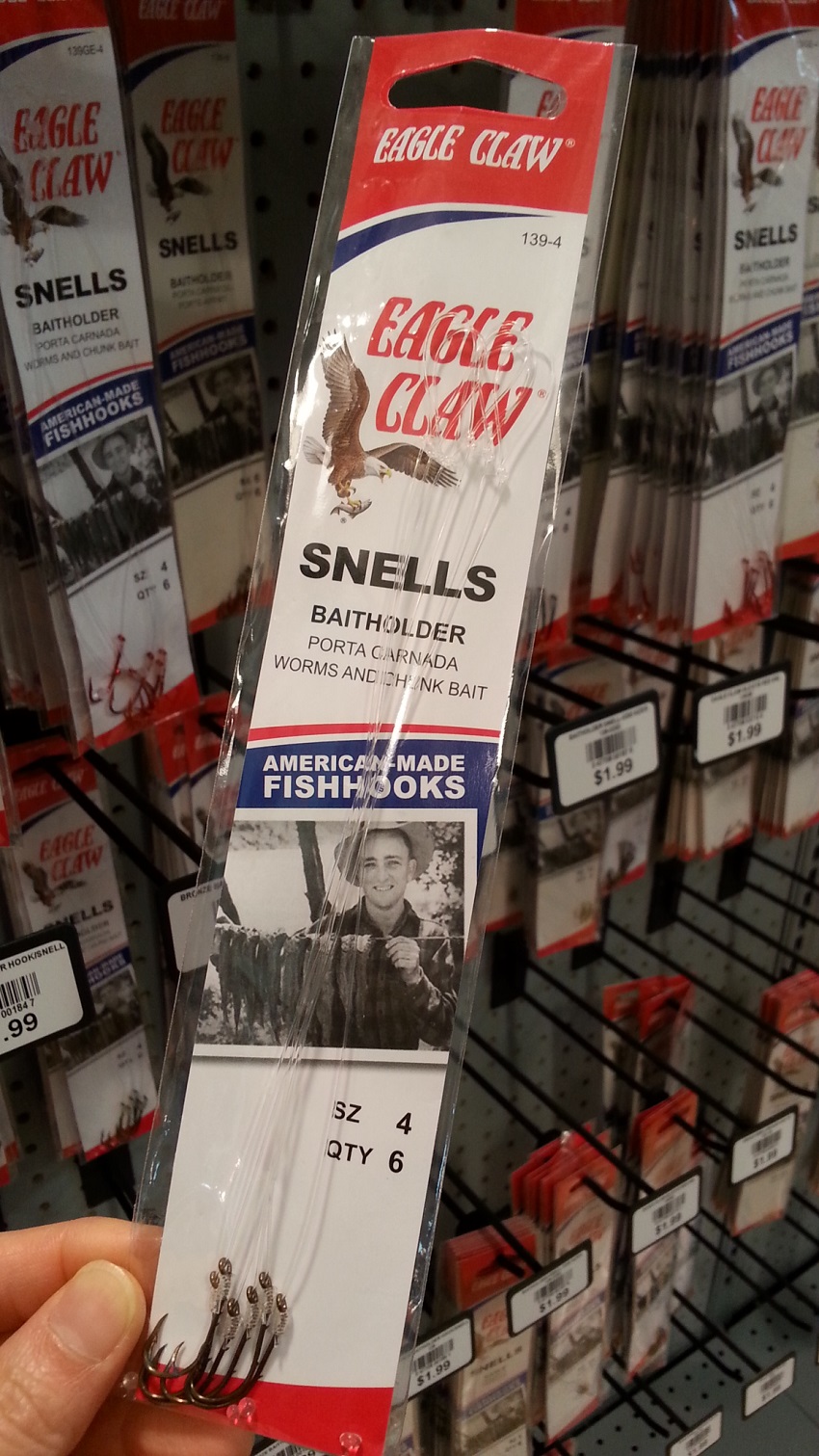 Although it is a small section, but there is fly fishing gear.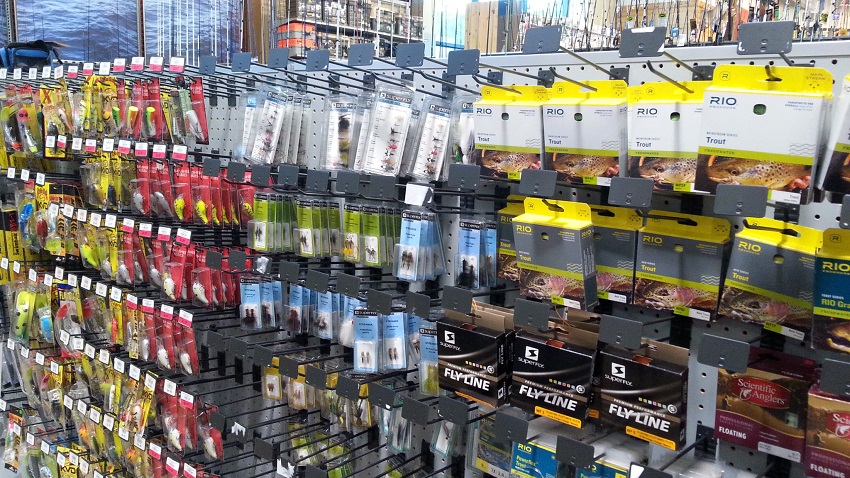 Also, the DICK's shop has an outdoor section beside Fishing, so you can get apparel items, tents, bikes etc..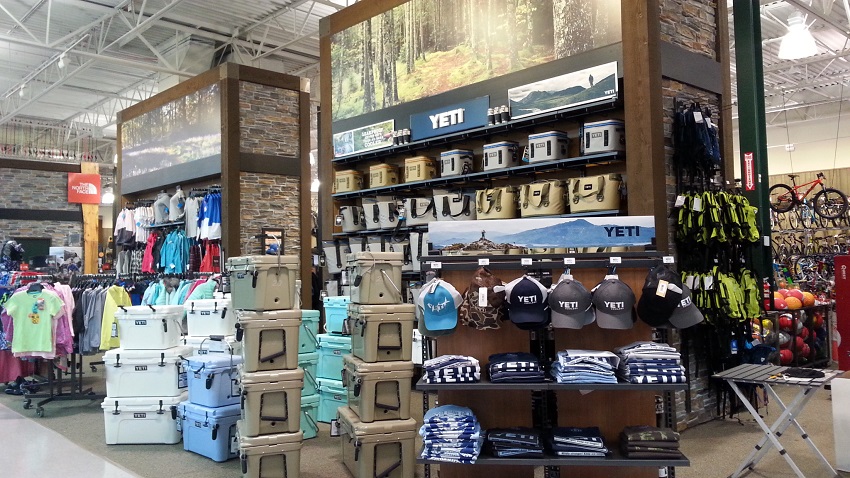 And although this is not pleasant personally,  next to the Fishing section is the Hunting section, which sells rifles…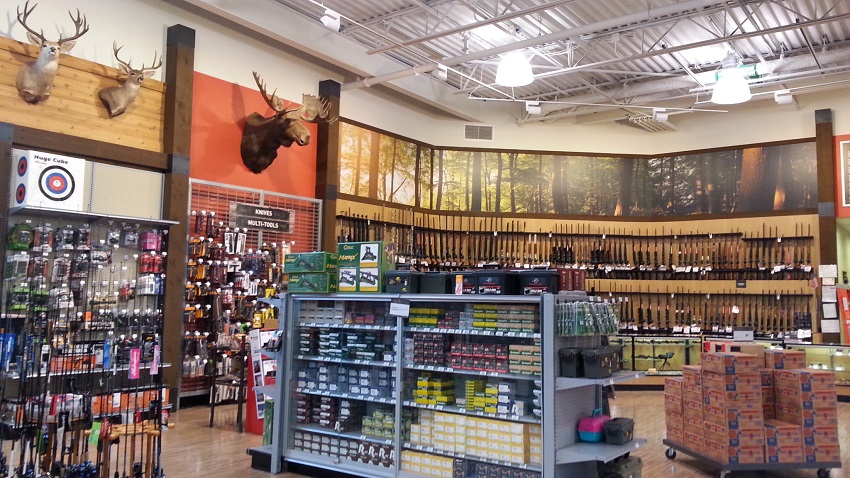 Also, the shop sell some kinds of baits.
I recommend this shop for beginners who want to buy basic gear.
(^-^)